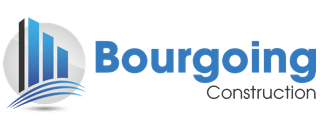 Bourgoing Construction, LLC #CGC1523950 (formerly GoPowerFree LLC) is a family-owned and operated remodeling and general contracting firm, specializing in all types of interior and exterior renovations. Our goal is to defeat the contractor stereotype and provide our customers with unmatched quality and service. We are your Largo Florida Contractor.
---
---
We offer our Services at a Fair Price
We don't try to compete with the "two men and a screwdriver service" companies that offer rock-bottom prices, shoddy service and no insurance protection. We simply offer the highest quality home improvement care, at a fair and reasonable price.
We don't leave your yard a mess
Some improvement companies leave their debris behind for YOU to clean up. We don't. When we finish, we clean up your home as if it were our own property.
Projects vary in size from small residential renovations, such as kitchen, bathroom remodeling and façade work, to ground-up construction, including office centers and strip malls. Regardless of the size of the project, the same philosophy of personal attention is paramount. Our clients are put at ease as our highly experienced team takes your project from concept to completion — on time and on budget!.
We service clients all over the Tampa Bay Area, including Pinellas County, Pasco County, Hillsborough County, Clearwater, Clearwater Beach, Largo, Seminole, Indian Rocks Beach, Dunedin, Oldsmar, Safety Harbor, Palm Harbor, Belleair, Belleair Beach, Belleair Bluffs, Ridgecrest, Island Estates, Pinellas Park, Tarpon Springs, Holiday, and Saint Petersburg.